*First THREE samples are FREE of charge, any extra sample request comes with postage and packaging charges. If you have got any question, please Call 01903 889 888 or e-mail: info@dogastone.co.uk.
*If you request a quotation, please send an email with your Delivery Post Code & Quantity for info@dogastone.co.uk or call 01903 889 888
To order your samples;
1. On the product page, just select the "Free Sample" under the Available sizes section. Then please click to "ADD TO SHOPPING CART" button.
2. If you are going to request more sample, select "Continue Shopping" and add your other samples.
3. When you made your decisions, just proceed to checkout.
4. When you are on the "Shopping Cart" just press to the proceed to checkout and fill the form. (Ignore the Postcode box)
5. When you finish the form just tick to the accept the terms & conditions.
6. Then please press to the "PAY BY CREDIT/DEBIT CARD" button. You do not need to do any payment for the first three Samples. More than three samples you need to pay £7.50 for packing & Postage cost. Your Samples are on the way.
If you are having a problem, alternatively you can click below button to fill our
"Free Sample Request Form"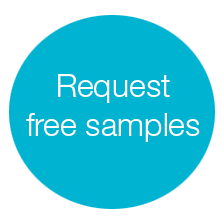 Thank you very much for your request.